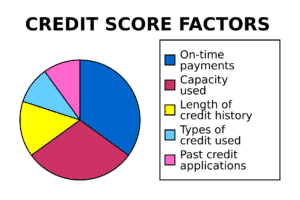 According to a recent report, over 50 percent of all small business owners are entirely unaware that there is a credit report associated with their business that is separate from their personal credit report. Though this may come as a surprise to the small business owners who are already sharply focused on maintaining or improving the credit score associated with their business, over 70 percent of small business owners are nonetheless unaware of how to secure this separate report. This is problematic, notes
CreditUpdates.com
, as this kind of credit report is available to consumers and is often viewed as a reflection of the company's trustworthiness and its overall credibility.
While the strategies for improving a business credit report are a bit more complicated than those utilized in improving a personal credit report, it is still a relatively simple process that is clearly worth any effort that may be required. In fact, many of the same strategies for improving a personal credit score apply to a business credit score, so a small business owner can begin making some headway by paying on time, correcting any inaccuracies contained in the report and working to manage the credit utilization ratio.
As for strategies specifically tailored for small businesses, sometimes it makes a great deal of sense to request an increase in the available line of credit simply to reduce the overall credit utilization rate. It also makes sense to leave corporate credit cards open even if they remain unused and are already paid off, as this will also have a positive influence on the credit utilization rate that is factored into a company's credit rating.